Welcome to Vanguard Pharmacy
We provide fast & great customer support
Vanguard Pharmacy Limited is a retail community pharmaceutical company, fully registered with the Corporate Affairs Commission as a Limited Liability Company with registration number RC 661513.
We are licensed by both the Pharmacists' Council of Nigeria and the Veterinary Council of Nigeria to engage in the sales and distribution of all pharmaceutical and veterinary products and services.
Vanguard Pharmacy Limited was opened with the goal of providing the general public with quality products and services at very affordable prices.

We operate a modern pharmacy practice, changing the face of community pharmacy practice.
At all our outlets, we have qualified professionals dedicated to providing excellent client services among which are:
*Dispensing of medications
*Provision of detailed drug information
*Client Counselling
*Carrying out basic medical checks
*Free medical outreaches
*Provision of healthy food, drinks, skin care products etc.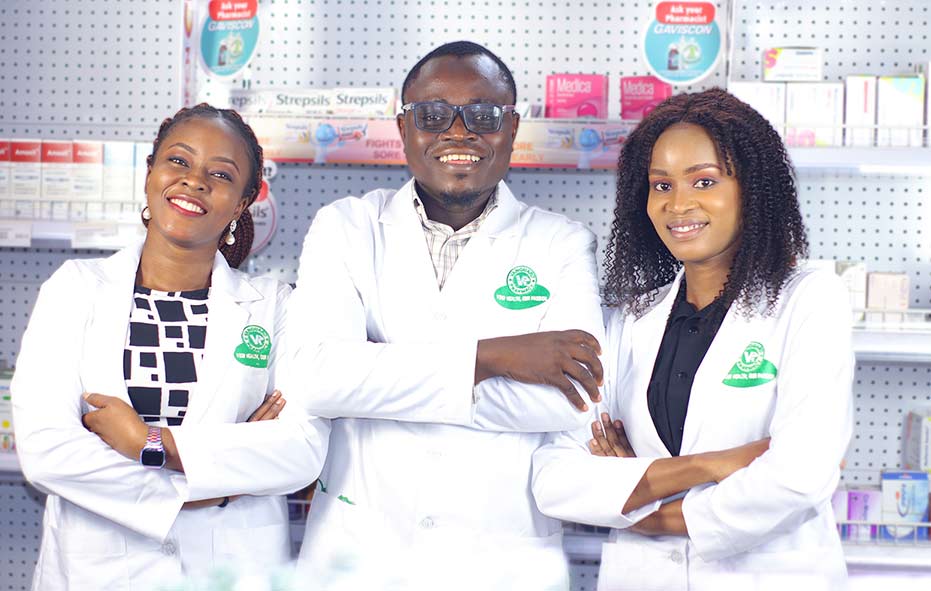 Transform pharmacy practice through efficient and innovative delivery of quality products and services that benefit the general public.
Create smart health benefit for people to succeed and thrive.
Pharmacy
We are licensed by the Pharmacists' Council of Nigeria and provide consultation services, dispensing of quality medication, providing detailed drug information, patient counseling, and free medical outreaches for the general public.
Veterinary
We are licensed by the Veterinary Council of Nigeria for the provision of consultation services, quality vaccines, and detailed information on Veterinary drugs, agrochemicals, pet food, and accessories, etc.
Supermarket
Our Supermarket unit is divided into two major sections: The Food and Drinks section and The Cosmetics section. We offer toiletries, household items, skincare products, food items, and drinks at pocket-friendly prices.